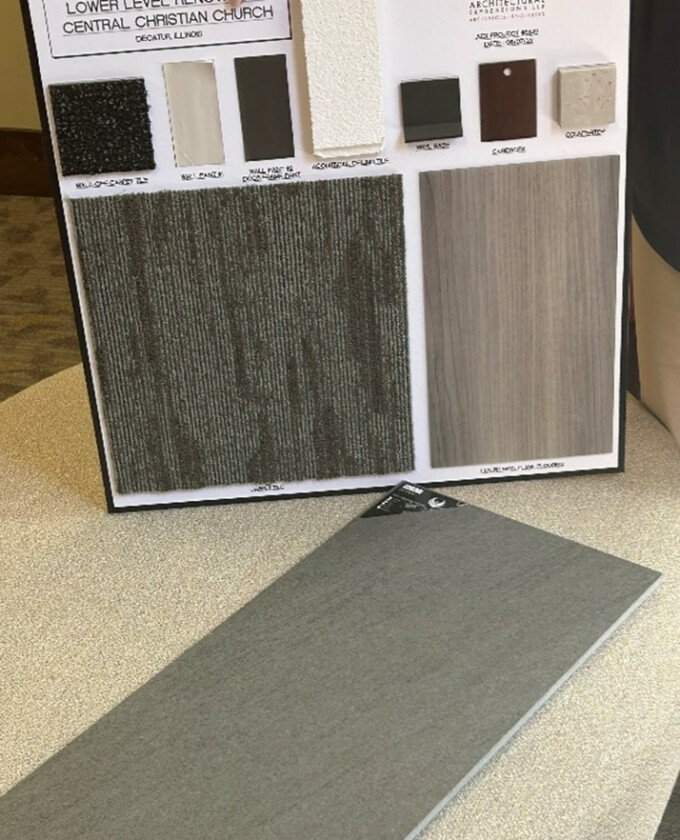 WE'RE MAKING PROGRESS TOWARD CREATING A WELCOMING GATHERING PLACE FOR ALL AND WE APPRECIATE EVERYONE'S FLEXIBILITY DURING THE PROCESS.
AS PART OF THE 2022-2025 CAPITAL CAMPAIGN, THE LOWER-LEVEL FORMER HERITAGE CENTER WILL UNDERGO PHASE 1 OF A MAJOR RENOVATION UPDATE THAT INCLUDES NEW:
o CEILING
o FLOORING
o LIGHTING
o WALL FINISHES
o ELECTRIC FIREPLACE
o ELECTRICAL WIRING
o HVAC
o SIGNAGE
TRIMBLE CONSTRUCTION WILL BEGIN RENOVATION MID AUGUST AND COMPLETE PHASE 1 BY APPROXIMATELY MID OCTOBER.
TRADITIONAL SUNDAY WORSHIP WILL NOT BE AFFECTED AND THE
CONTEMPORARY SERVICE MAY ONLY POSSIBLY NEED TO USE ALTERNATE ROUTES TO THE GREAT HALL ON 1 SUNDAY DURING CONSTRUCTION.
SUNDAY SCHOOL STAFF WILL ADJUST LOCATION AS NEEDED.
STAFF IS WORKING TO RELOCATE DISCIPLES ROOM EVENTS HELD DURING THE WEEK.
WATCH FOR PROGRESS REPORTS AND
THANKS FOR YOUR PATIENCE!
- DECOR COMMITTEE