Meet Our Preschool Teachers!!!
Melissa Miller is excited to return to Central Christian Preschool fulfilling the role of Director and 4/5's Teacher. Melissa previously taught both 3's and 4's at Central Christian prior to accepting a full-time Lecturer position at Millikin University. Melissa holds a Master of Music Education degree from Illinois State University and multiple certificates in different music pedagogies. She is also a certified public school teacher in the State of Illinois. In addition, she is working toward completing her Special Education endorsement and will begin working towards her EdD in Education this upcoming year. Melissa loves music and creativity. She values arts integration and play based instruction and uses those experiences to create meaningful relationships and community within her classroom. She is known for having a "jingle" for just about every circumstance in the classroom. Melissa lives in Decatur with her husband, Tom, and their 4 children who attended Central Christian Preschool when they were younger. Melissa loves spending time with her family, playing games and going on adventures! (pictured, below left)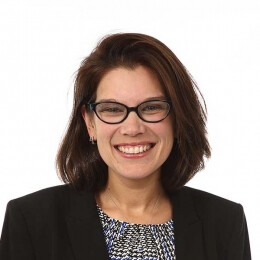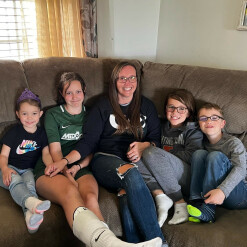 Diana Murray (pictured above right, with her kids) is excited to be returning to Central Christian Preschool to be teaching the 3 year old class after the COVID pandemic. It will be nice to get back into the classroom again! Diana and her husband, Blake, live in Long Creek with their 4 children who all attended Central Christian Preschool. Diana loves spending time with her family, usually at the soccer fields, the baseball diamond, or on the show choir stage.