Reconciliation Offering Coming Up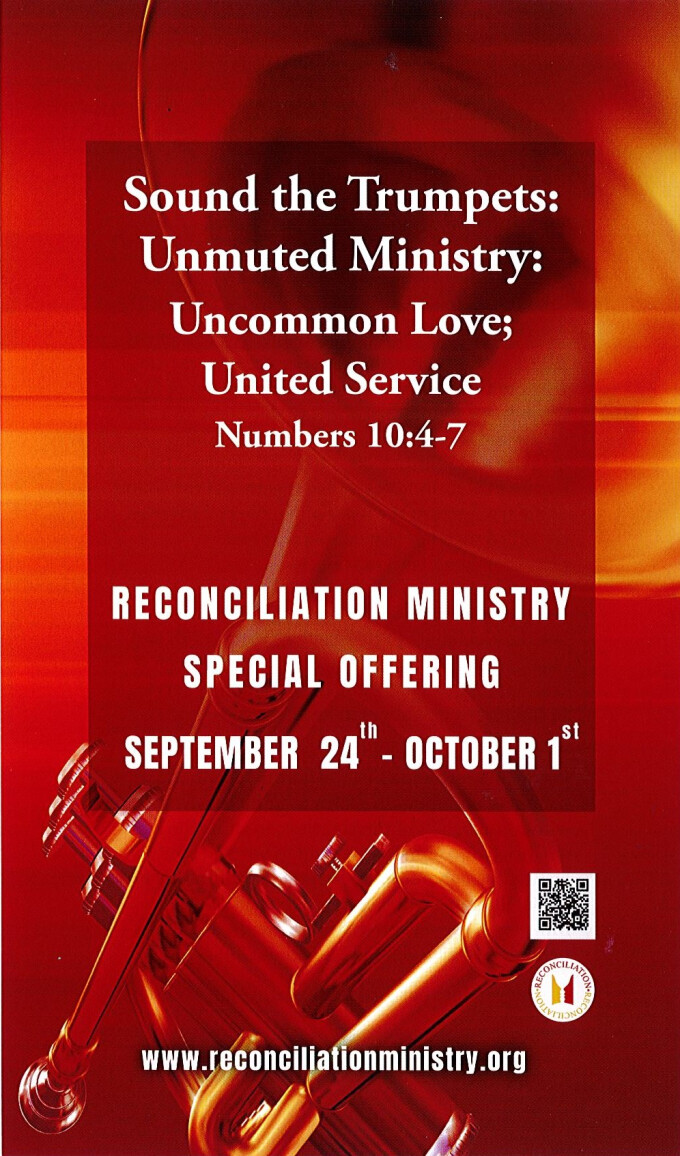 September 17 and 24, Central Christian Church is collecting a special offering to for the Reconciliation Ministry of Disciples of Christ churches.
Reconciliation is defined as the action of making one view or belief compatible with another. As we follow the daily news, it seems as though reconciliation is out of reach. Tensions between people, acts of violence, natural disasters – the list goes on and on. We feel more separated than ever. All of creation longs for the revelation of God's presence.
But here is the good news – we are God's children, loved and entrusted with the sacred responsibility to care for each other and the earth we live on. Out of nothing, God created heaven and earth and breathed life into a separated, broken void. Through God, all we are and everything we know is connected. As God's people His breath is in us, giving us the same power and authority to connect that which has been separated.
Your giving to Reconciliation Ministry funds grants and education that disrupt racism and oppression while promoting restoration and healing. We are all the beloved children of God, so please give generously.