Share Your Vision for the Lower Level!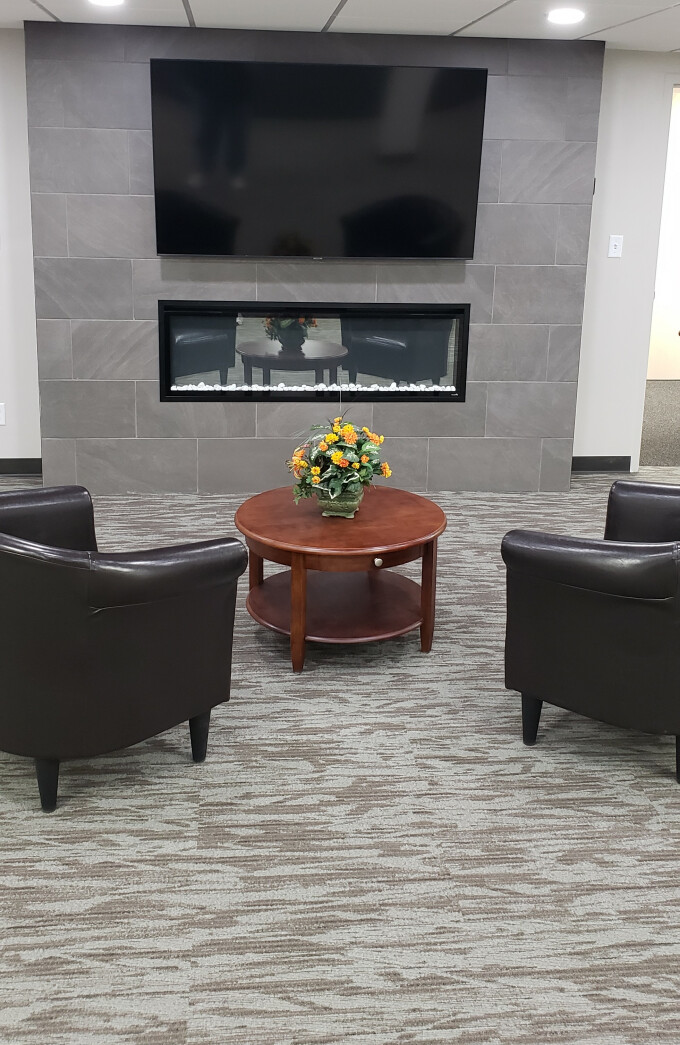 Take a few minutes to visit the newly renovated lower level, if you haven't already. A beautiful setting for a welcoming and usable space for all has been completed and now we need your input!
Here's what is needed for the area:
A name – suggestions so far are "Gathering Place", "Hearth Room" & "Fellowship Hall".
Ideas for furnishings of the fireplace sitting area, center and "kitchenette" areas.
Ideas for wall art – suggestions so far are a wall covering mural of the West Entrance on the east wall (similar to that on south Café wall), metal sculpture (to include perhaps chalice or cross design) and back-lit stained-glass piece.
Please share your suggestions/comments with the Décor Committee by contacting Sandy Garver at , calling or texting 217-454-2111.
THANK YOU FOR YOUR INPUT!