God In All Things
As you know, I recently spent some days up north in Michigan at the cottage that has been in my family since 1973. Since a child, I have spent some portion of every summer there, on Crystal Lake along the Sleeping Bear National Lakeshore. One of the things I love about being there is the simple fact that I get a lot of reading done! I always have a stack of books I'm trying to work through (both chosen and recommended) and for whatever reason, I read "very well" there. This year was no different. One of the four books I read was The Universal Christ by Richard Rohr. Rohr is a Franciscan priest who was also trained as a psychologist. Many in our congregation know the works of Rohr, not the least of whom is Don Martin. He "introduced" me to Rohr in 2012 and since then we have shared a similar respect for his writing.
I find Richard Rohr to write very accessibly when it comes to theology and spirituality. One of the things he does in "The Universal Christ" is to make the distinction between pantheism and panentheism. Pantheism is the believe that everything is a god – the rocks are gods; the trees are gods; the sun is a god, etc... Pantheism has always been looked down upon in Christian history. For, as we know, there is but one God and, as the 10 commandments tell us, we shall have no other god before God, but Panentheism is the belief that God – the one, true God – is revealed in all things. That in creation, God infused the Spirit into all matter, so that the divine presence is in rocks, trees, sun, etc...
It is always easy for me to recognize the presence of God in all things when I'm up at my "sacred place" on Crystal Lake. The sunsets, coming storms, forests, and water all speak to God's majesty. There is even a family of bald eagles that has taken to nesting near our cottage. I certainly hope each of you has a special place like mine where you feel the presence of God in a close and personal way. As the Sufi poet Rumi put it, "We should all have a place on earth where we kneel to kiss the ground."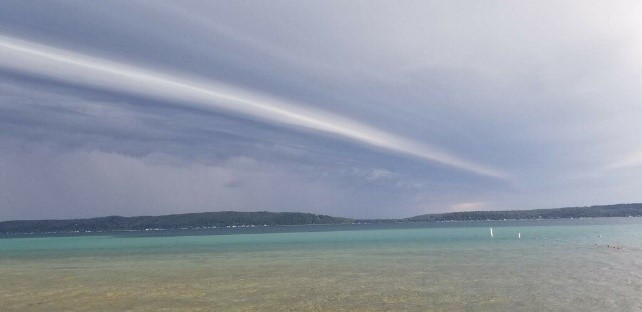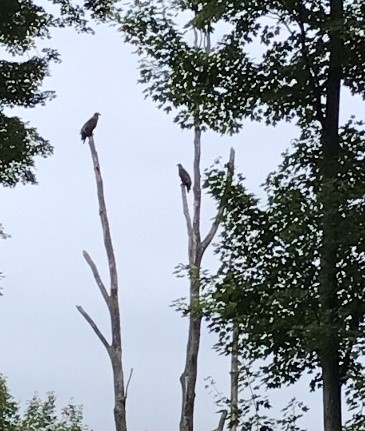 But the more important challenge is to believe that the presence of God is close in every situation and location, wherever we find ourselves. This means that God is revealed even in those places and situations that are uncomfortable at best and painful at worst. And that God is, furthermore, in everyone - which means even in those people different than we are and, if we are honest with ourselves, those with whom it is difficult to find connection or even be around.
The ability to see God in everything and everyone is something that seems especially important today and that those who give themselves to that effort are ones the world needs now more than ever. May we all strive to do just that.
Blessings… Michael