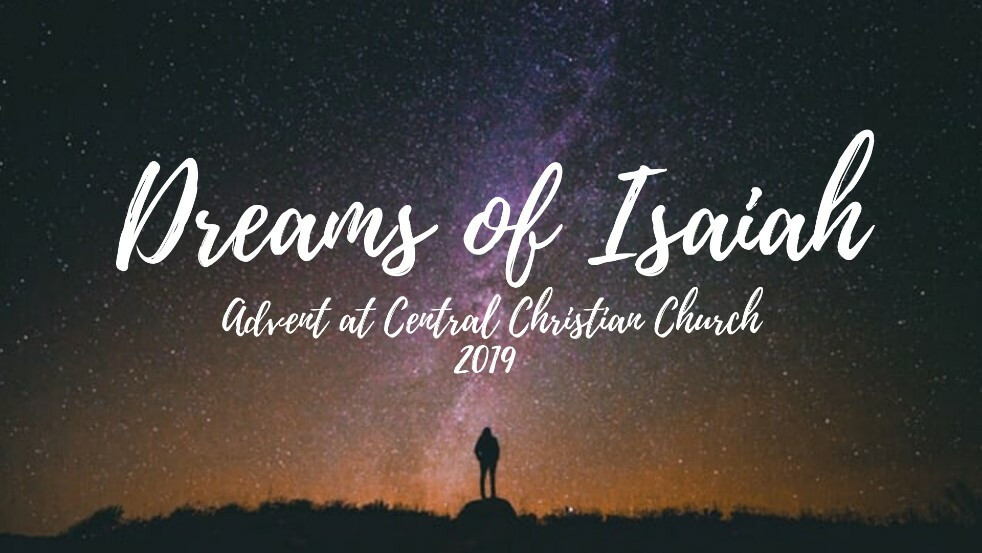 Of all the prophets in the Hebrew Bible, Isaiah is the one who points to the coming of Jesus Christ most. His were the visions, rich with vivid imagery, that inspired hope in the coming of a Messiah. He was the one who spoke of seeing a light in the midst of darkness. He was the one to envision branches of life growing from dead stumps and waters and rivers flowing in barren deserts and wildernesses. His were the visions that gave rise to our cherished songs like "O Come, O Come Emmanuel" and "Lo, How a Rose E'er Blooming." He was the one to prophesy a virgin being with child and that child being named Wonderful Counselor and Prince of Peace. This Advent we seek our own hope and inspiration from his ancient words and dreams. We stand on the cusp of a month filled with truly enlightening, uplifting, and inspiring experiences, and we hope you will be able to participate in as many of them as possible. In such instances as prevent that from happening, please remember that our 10:30 service is live-streamed weekly https://www.cccdisciples.org/worship/sermon-live-stream/).
Sunday December 1 The Power of Dreams Isaiah 2:1-5
Decorating our Worship Space with Evergreens 9:00
Hanging of the Greens Service (one traditional service only) 10:30
Sunday, December 8 Dreams of Light amid Darkness Isaiah 9:2-7
Baby Dedication Sunday All services
Sunday, December 15 Dreams Inspire Homage and Worship Isaiah 35:1-10
Contemporary Worship 9:00
Millikin Chamber Orchestra 8:00 and 10:30
Brunch served after 8:00 and 9:00 a.m. worship; luncheon served after 10:30 worship
Sunday, December 22 Dreams Reveal Perpetual Possibility Isaiah 11:1-10
Contemporary Worship 9:00
Bring-a-bell-to-Worship 8:00 and 10:30
Tuesday, December 24 Dreams Fulfilled Christmas Eve
Contemporary Worship with Candle-lighting 5:00 p.m.
Sanctuary Harp Concert 6:30 p.m.
Children's Crafting 6:30 p.m.
Traditional Worship with Communion and Candle-lighting 7:00 p.m.
Blessings… Michael